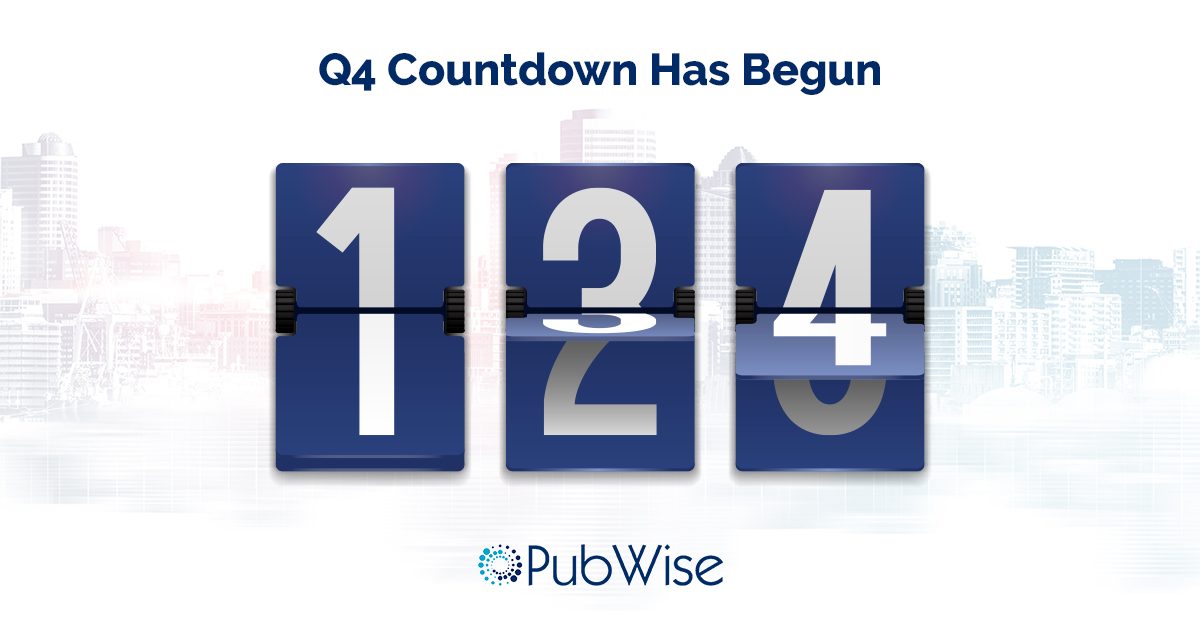 According to the latest data, US digital ad spending is expected to hit $239.89 billion in 2022. This is a 13.6 percent increase from 2021. Typically, a third of all ad spend takes place in Q4.
If you want to capitalize on Q4, now is the time to start planning. Here are 4 things you can do RIGHT NOW to prepare: 
1. Start testing your demand partners now. They say you should limit your demand partners to 5-7, but that number can vary by geography, time-of-day, and creative. To truly optimize your demand partners, you need to test other partners to see who is the best fit for your audience.

Direct Sales We can bring you closer to the advertisers you dream of.
Additional Demand Partners we work with top-tier SSPs and DSPs to bring the right demand for your audience. Discover new partners you've never worked with.
Wicked Fast we are absolutely faster than our competitors and we have the research to prove it
2. Make sure you apply machine learning, it is truly reshaping how programmatic advertising works. 41% of marketers say that AI and machine learning have had the most impact on their revenue growth and performance. (Forbes, 2021). Don't leave revenue on the table.

Find Pockets of Opportunity Our Supply Path Optimization Technology® (SPOT) uses machine learning, hyper-automation, bidstream compression and other traffic-shaping technologies to automatically learn from past data and has predictive analytics built in to test and validate which partners are best for your business.
Ensure the right demand partner for a specific user – truly 1-to-1 targeting.
3. Set up an account review to discuss your Q4 goals and objectives so you can get ahead of the curve.

One Size Doesn't Fit All We can run as fast as you want, we're here to guide you through the optimization of our technology so it is best suited for your business goals.
Are you set up for success? We have new capabilities you may not be aware of, make sure you're taking full advantage of everything we have to offer.
4. Get first-party ready! While the date for retiring 3rd party cookies keeps moving, Q4 is the time to make sure you have a 1st-party data plan in place.

Do you have a data strategy in place to adapt to web browser changes, new data privacy laws and personalization without third-party data? If not, don't let it keep you up at night, we're here to help.
"Without goals, and plans to reach them, you are like a ship that has set sail with no destination."