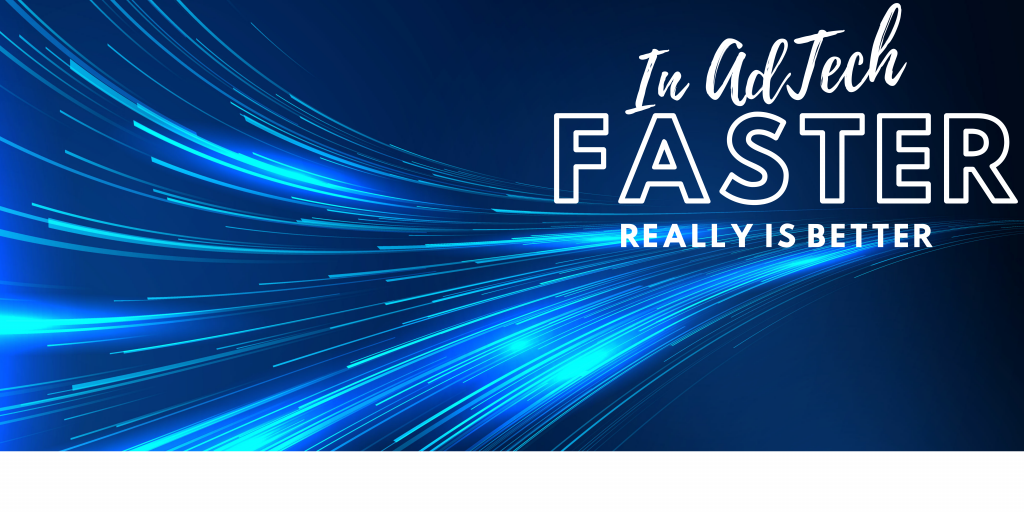 You've probably heard us mention how our tech is faster than competitors. Well it's no joke. It's absolutely faster than our competitors and we have the research to prove it. Here we will walk through how we compare to other header bidding companies.
Why is fast tech important in the ad tech world? Well to put it simply, faster page loads will result in ad auctions firing faster and your ads served to users faster. And don't forget about the benefits to Google's Core Web Vitals! With viewability being one of the most important metrics tracked by advertisers and payment determination, every millisecond counts!
With the PubWise technology, fast page loads are practically guaranteed and are essential to improving viewability and user experience. The faster you can load the ad, the more likely you are to improve your ad revenue and customer experience.
How Do We Do It?
PubWise creates a hyper-optimized build of prebid.js using PubWise technology and ingenuity that creates publisher optimized implementations without introducing latency and cuts out code and page activity that is not needed.
Our processes and tech grew from our experiences as publishers, extensive background in web deployments at scale, building ad tech from the top down, and a whole lot of testing. The result is a fast, optimal, high performing script that is optimized with machine learning and monitored to ensure your ad revenue is always maximized.
You're probably asking, how fast are we talking about?
One way we are embracing speed is by using a CDN (Content Delivery Network) in a smart way. CDN is an industry standard method of delivering content across many locations across the world. Essentially local copies of the cached version of content are distributed to local data centers so the content is quickly available nearby when a user needs it. It's an initial script that each header bidding provider should call before running the header bidding script. The clever (and Patent Pending) part is that we're able to deliver optimized scripts at static file delivery speeds thus ensuring these fundamentals Prebid files are both optimized and load quickly. All with the ultimate goal of loading higher value ads earlier.
Using Uptrends, We tested speeds against 6 well known competitor's scripts in 29 different cities around the world. We ran the tests twice for us and all companies, one right after the other because results can often be better on the second call. What we found is that PubWise is 17.3% faster than the closest ad tech competitor. Or if we span that average out of all 6 competitors, we're 69.65% faster!
Here are some specific comparisons. Time is listed in milliseconds, which does not sound like much, but it is an eternity if your user scrolls away from an ad before it could even load.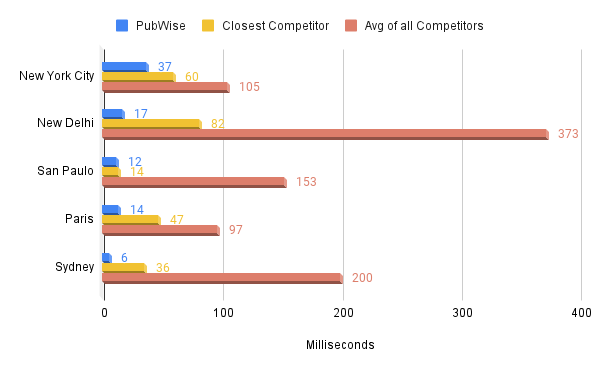 Beyond the CDN, PubWise scripts are light and agile. Changing to each user based on need and optimization. Our competitors don't even come close!
What does this mean?
The ad technology on your site affects the things you care most about; user experience, ad revenue, and SEO. Not all companies are created equal. You need to consider if your ad tech partner has your same philosophy and goals for your site as you do and can prove it with their technology and implementation.